Hey guys, I think today I'm feeling generous. And I reached 150 followers. And school is about to start...

Anyway, in celebration, I'm giving away this pretty Scrolling Irises Medium Journal from Pepper Pot.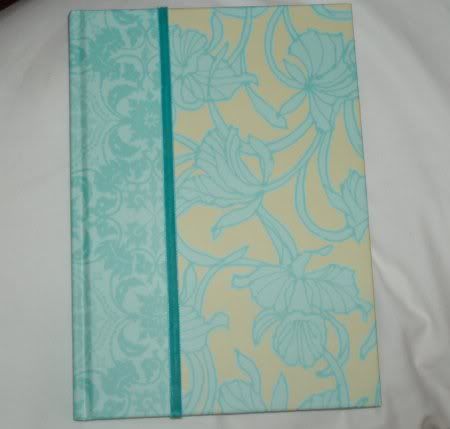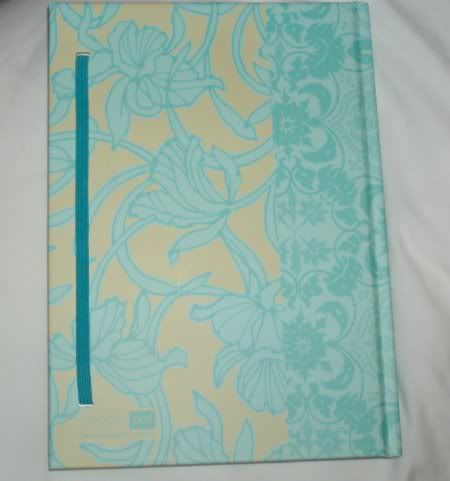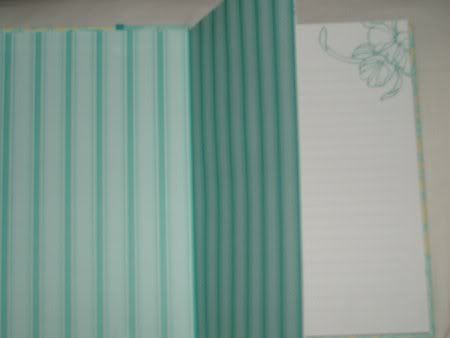 It's hardcover, 6" x 8 1/2" and contains 162 beautifully lined and designed pages (front and back). There's a matching rubber band in the back to wrap around the front, securely keeping it shut. I have one of my own and I
love
it!
Details:
There are several ways to earn entries, listed below. You
must
follow the first requirement of entry to be considered. I'll end the giveaway on
September 4th (Friday), at n
oon
CST
, or
12:00pm CST
. I'll use my magic configurator (calculator) to determine the numbers and throw them into the cauldron (
Random.org
) to select a winner. Later on that evening, I will announce the winner here and contact them shortly for information.
How To Enter:
1) You must leave a comment on this entry.
It counts as your first entry, and of course let's me know you read it all and want to win it. :) Say anything you want, and
leave your e-mail address
. You may space it out to avoid spambots.
Extra Entries, please leave separate comments for EACH:
2) One extra entry if you tweet about this giveaway. You can use this: "Giveaway! A hardcover flower journal from @spektorish on her blog, ends this Friday at noon CST: http://tinyurl.com/ksdv3c" Comment with a link back. Spamming tweets will not help you. :P
3) One extra entry if you blog about this giveaway. Please link back to it.
4) One extra entry if you follow me through Google connect, located in the sidebar to the right.
5) One extra entry if you subscribe to my blog, using the RSS feed.
Note: if you already have done something, like follow me on Twitter or follow me here, it counts as an entry -- just leave a comment to remind me, there's a chance I could miss it! :)
I'm very excited and wish you all luck!!